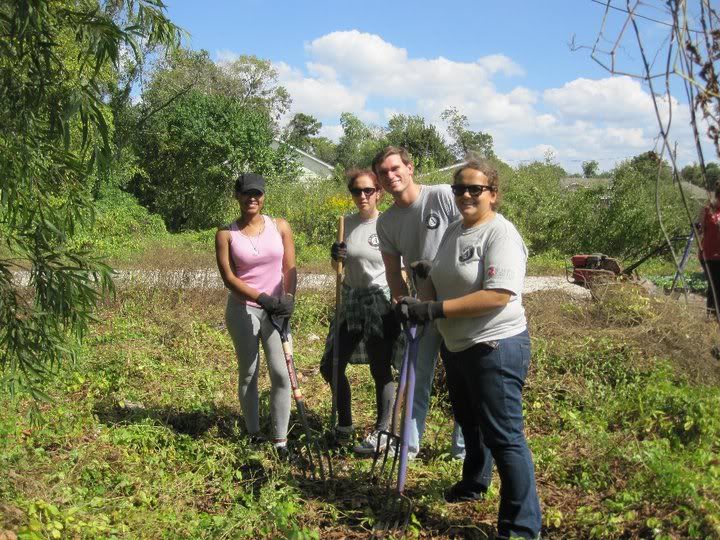 On Make-A-Difference Day, Team NOLA volunteered at the Esperanza Neighborhood Farm in Harvey, LA. Esperanza is a small community garden run by the Latino Farmers' Collective of Louisiana.
Joining us was an awesome AmeriCorps team from Playworks New Orleans. They serve in six New Orleans schools, teaching kids through games and physical activity. We got to see them in action when they recruited three neighborhood kids to help us out in the garden. We played a few games with the kids, and then we all got back to work.
The small garden had been thoroughly raided by rabbits, so our mission was to set up a fence to protect the broccoli. First we had to take pitchforks and rakes to a field full of weeds to clear a path for the fence. Next, we used a tiller machine and pickaxes to tear up the hard ground. Then we used shovels to dig a shallow trench. Finally, everything was ready, and the fence was hammered into the ground.
All day we battled weeds and spiders, ant hills and tiny lizards, soil full of rocks and seashells. It was exhausting, but by the end of the day we had succeeded in enclosing the entire garden with a fence. So now the broccoli will be kept safe from the rabbits!